AMY SUO WU ? | ? | ?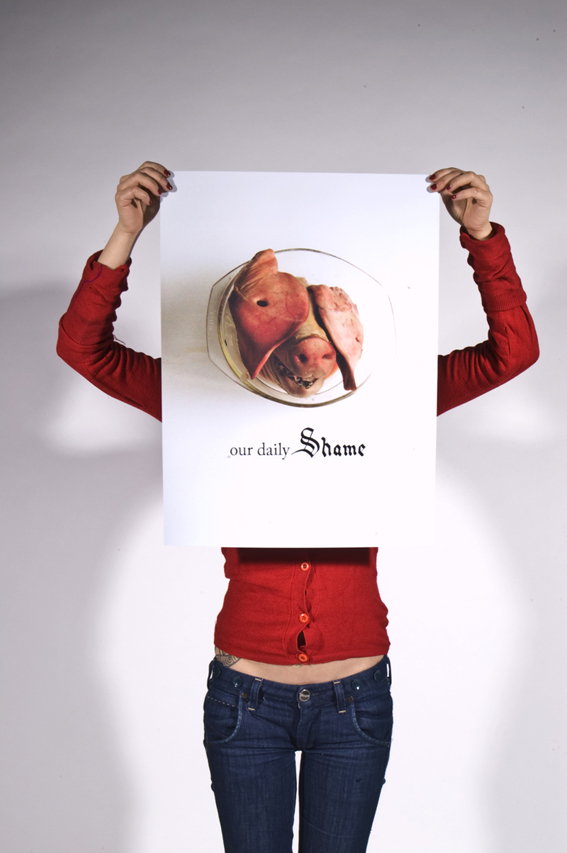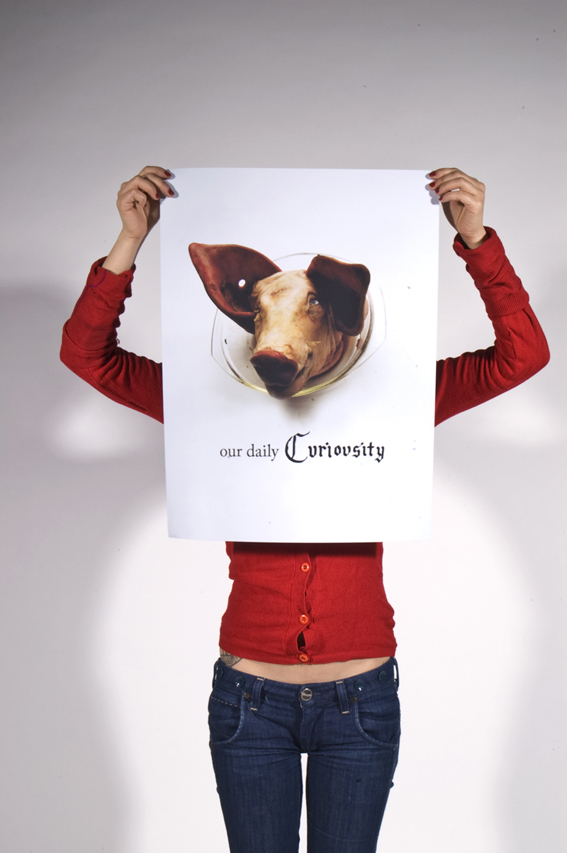 Our Daily Bread, 2007


This work was inspired by Nikolaus Geyrhalter's documentary, 'Our Daily Bread'. The loss of everyday contact between human and animal – more specifically the loss of eye contact – has left us deeply confused about the terms of our relationships to other species. Eye contact had provided a vivid daily reminder that animals were at once like and unlike us; in their eyes we glimpsed something unmistakably familiar (tenderness, pain and fear) and also something distinctly alien. Upon this paradox people built a relationship that allowed them to both honour and eat animals without looking away. But that accommodation has pretty much broken down due to industrial production; nowadays it seems, we either look away or become vegetarians. These posters invite the viewer to look into the eyes of the animal and see the uncanny familiarity to human expression, subsequently attempting to recapture this lost connection.